Prospect And Prosperity For Rent In Lokhandwala
Posted by Admin on September, 16, 2021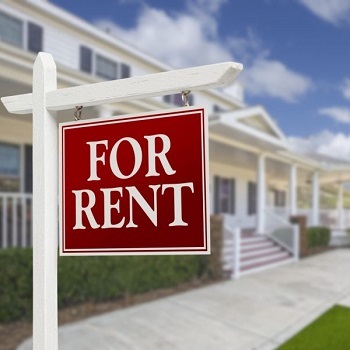 The city of Mumbai, shelters over 22 million people. Therefore, space stands at a premium in this place. In the last decade, this place has experienced a paradigm shift in the real estate market as a result of the inpouring of people from all over the country. There are many companies that offer real estate consulting services in Mumbai for helping a seeker and simplifying operations of real estate.
Lokhandwala is an affluent commercial and residential neighbourhood and a large upmarket in Western Andheri, one of the suburbs of Mumbai city in Maharashtra. This place is at a distance of 5 kilometres from Andheri station approximately. The proximity to the railway communication has made this place a highly demanded spot for investing for renting purposes.

Availabilities in Lokhandwala
Lokhandwala possesses a lot in stores for the prospective rent takers. There are a number of owner apartments available in this place that are absolutely ready for renting out. Again for seekers of furnished or semi-furnished flats or houses, Lokhandwala lists a large number of alternatives for them. There are various online sites that act as brokers for finding the right option the the seeker.

The flats available for rent in Lokhandwala are in a wide price bracket. There are a number of apartments that are quite reasonable and matches the demand of the seekers along with all other amenities. These flats may be from single stand alone buildings or even from various residential societies. The options include 1 BHK, 2 BHK, and 3 BHK flats for rent in Lokhandwala Mumbai.

This place also offers a wide range of fundamental amenities that attracts rent seekers even more. This place is well equipped with banks, shopping centers and various other commercial places. Lokhandwala enjoys a good water supply and also possess more than one water supply plant. This place also enjoys strong wifi connectivity as well. Entertainment houses, gymnasiums, playing areas of children and fire fighting systems are common examples of amenities available.

This city enjoys an important means of connectivity of metro between Kanjumarg and Lokhandwala. The Versova Metro Station is the nearest metro station located within 1 kilometre of the Lokhandwala market. Azad Nagar metro station and D.N Nagar metro station are the two stations that are located within a distance of 2 kilometres from the Lokhandwala market. This serves as the fastest means for travelling within the locality and adjacent areas.

There are a number of railway stations located within a distance of 6 kilometres from the Lokhandwala market. Jogeshwari Railway station Ram Mandir railway station are the two nearest stations situated within 2 kilometres. Hence connectivity from this place to the other provinces or anywhere in the country is quite convenient.

Therefore one can conclude that Lokhandwala is one of the suburbs of Mumbai that enjoys a high demand for renting living places, especially by the employees from different sectors. The owners are noticed to offer 3 BHK flats for rent to employees who tend to share flats as a more affordable option.

Things to remember before renting out a property
Investing in properties with renting intentions, is one of many common practices. Hence for making the investment the right decision, one must look after certain issues. For example, deciding the rental fare as per the prevailing rates in the locality concerned. The rents differ according to the furnishings done in the flat or a house. Advertising for the right taker is very important. Using modes of advertising like online portals and newspapers covers a wide group of people.
This entry was posted on September, 16, 2021 at 11 : 36 am and is filed under Rent Property. You can follow any responses to this entry through the RSS 2.0 feed. You can leave a response from your own site.