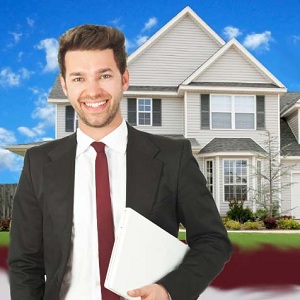 Selling or buying a house is one of the most important financial decision which one needs to take. That's why choosing the right real estate agents in Andheri West, who can direct you through the procedure is extremely vital.
If you start searching you will find too many real estate agents in the market. But when you have so many possibilities then choosing the correct one can get a little tricky.

Here are a few tips which you can follow for finding the right real estate agents in Andheri West –
Check their experiences –
• Checking the experiences of real estate agents does not always mean for how long the agent has been working in the business.
• Rather you need to check their experience to understand their awareness about the local market and the kind of properties.
• Ask them questions like, what kind of properties have been sold in the last few months, what are price rates of some comparable properties.
• Real estate agents should always have these details and knowledge at their fingertips. They must always be able to back you up with all the data and details.
• Choose real estate agents in Andheri West who are versatile and understand the market strategies. Make sure you see how well they can work for you and don't get fooled by the pitch of how many celebrities they have helped. That is irrelevant.

How would the real estate agents keep you informed? –
• Inform your broker about the way you would like to communicate, by phone, text or even email. Also, keep in mind that texting is not the right medium for having any important legal communication.
• Ask them whether they will stick to a schedule of written activity and marketing reports which can be done in an interval of every two weeks.
• Also, make sure you can easily reach them when you need to ask them any questions or ask for any update.
• Also, talk to them about whether or not they have any skilled colleague who can cover for them when they will be unavailable.
• Also, make sure they do not let anyone visit or even view the property unless their representative or they are present.
Do some on-the-ground research –
• When you need to find good real estate agents, thinking like a detective or a journalist might be helpful. Going for a small create investigation can take you a long way.
• One way in which you can do it is by having a stroll or a drive around your area of interest. Try to look for "for sale" signs and after that, you can do some research work of listing the agents.
• The agents you will find after this, will all know that neighbourhood well. That independently gives them one leg up already, and after that, if they align with all your other needs then you have got yourself a candidate.

These are some of the important factors which you must check before hiring any real estate agents in Andheri West. After you have checked the details and everything else with the real estate agents and you feel like they will work well according to your needs you can finalise your agent.
We deal in all kinds of properties like like Office Space for Sale in Lokhandwala Mumbai,Furnished Apartments in Andheri West, Flats in Shastri Nagar Andheri West, Residential Flats in Andheri West,2 bhk Flat in Andheri West Mumbai, 3 BHK Flats for Rent in Lokhandwala Mumbai, Property for Rent in Lokhandwala Complex Mumbai, Property Prices in Andheri West Mumbai, Commercial Property Agents in Andheri West and Best Property for Sale in Andheri West.
This entry was posted on July, 07, 2021 at 00 : 15 am and is filed under Real Estate Agent. You can follow any responses to this entry through the RSS 2.0 feed. You can leave a response from your own site.