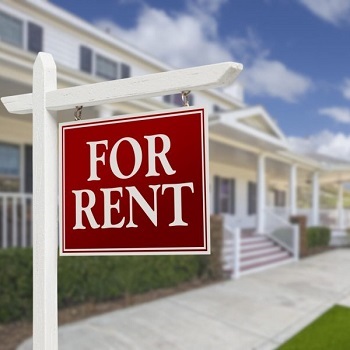 There are quite a lot of factors which you must consider before you rent property in Andheri Mumbai. Whether your property is a house, an apartment, a townhouse or any other type of property make sure you keep these factors in mind.
You need to evaluate the location of your rental like the kind of neighbourhood the property falls in, the local amenities which are present there, like parks, grocery shopping centres, hospitals, public transportation etc. Keep in mind that the property which you are about to get on rent is something on which you would like to invest. Getting a property on rent is also a matter of great money, therefore it is suggested that you check everything about it and only then select one.
Usually, the owner of a rental property will show its future tenants the property which they will want to rent long before they even sign the lease. And more than often a part of this procedure will involve going through the documents of the property and making a few visits to the property for inspecting the condition of the property. Doing this will help both you and your new owner as both of you will be able to detect if the property demands any repairing, or if there is any damage which was already there in the property, made by the previous tenants. So visiting the property is important because of these factors.
After you have visited, it's important that you also get a rental assessment report. Doing this will keep things between you and your landlord, clear. Because, if you don't make an assessment report then there might be a situation where your owner might claim to have forgotten about the damages which were already made, as a result, your landlord can even charge you for the damages which you didn't create. They can even hold a part of your security deposit so that he can use it as the repair money.

Here are the few factors which you must be aware of while your new landlord is making a property assessment report while checking out the property.

Check All the Lights and Switches to See If They Work Fine –
If you have visited the rental property you must check whether the rooms are well lit or not. Having electric issues in a house is extremely problematic. Therefore, it is majorly important for every buyer to turn out the lights and fans and make sure everything works fine. Also, if you see any of the switches are not working properly then you should talk it out with your owner whether they will fix them before handing you the property or will you need to repair them.

Check the Bathrooms and The Toilets –
Most people do not turn on the taps or flush the toilet when they go for assessing the property. But even if you do not see any cracks or problems with the handles or the knobs you should try to check the toilet and washroom properly to make sure there is no plumbing issue. And everything is working just fine.

Check All the Walls and Floors –
The moment you will enter the property the very first thing that you will see are the walls and floors. You can ignore stuff like a few holes in the wall due to hammering in nails, but make sure the walls are repainted. Make sure the landlord enters issues like big holes and wall stains in the report so that later you don't have to pay for the damages you didn't create. If possible try to take a few pictures of the issues for future reference if needed.

These are a few things you must be careful about before choosing a rent property.
Also, Galaxy estates & Investments deals in 3 BHK Flats for Rent in Lokhandwala Mumbai, Property for Rent in Lokhandwala Complex Mumbai and many more properties.